1001 Pennsylvania Avenue NW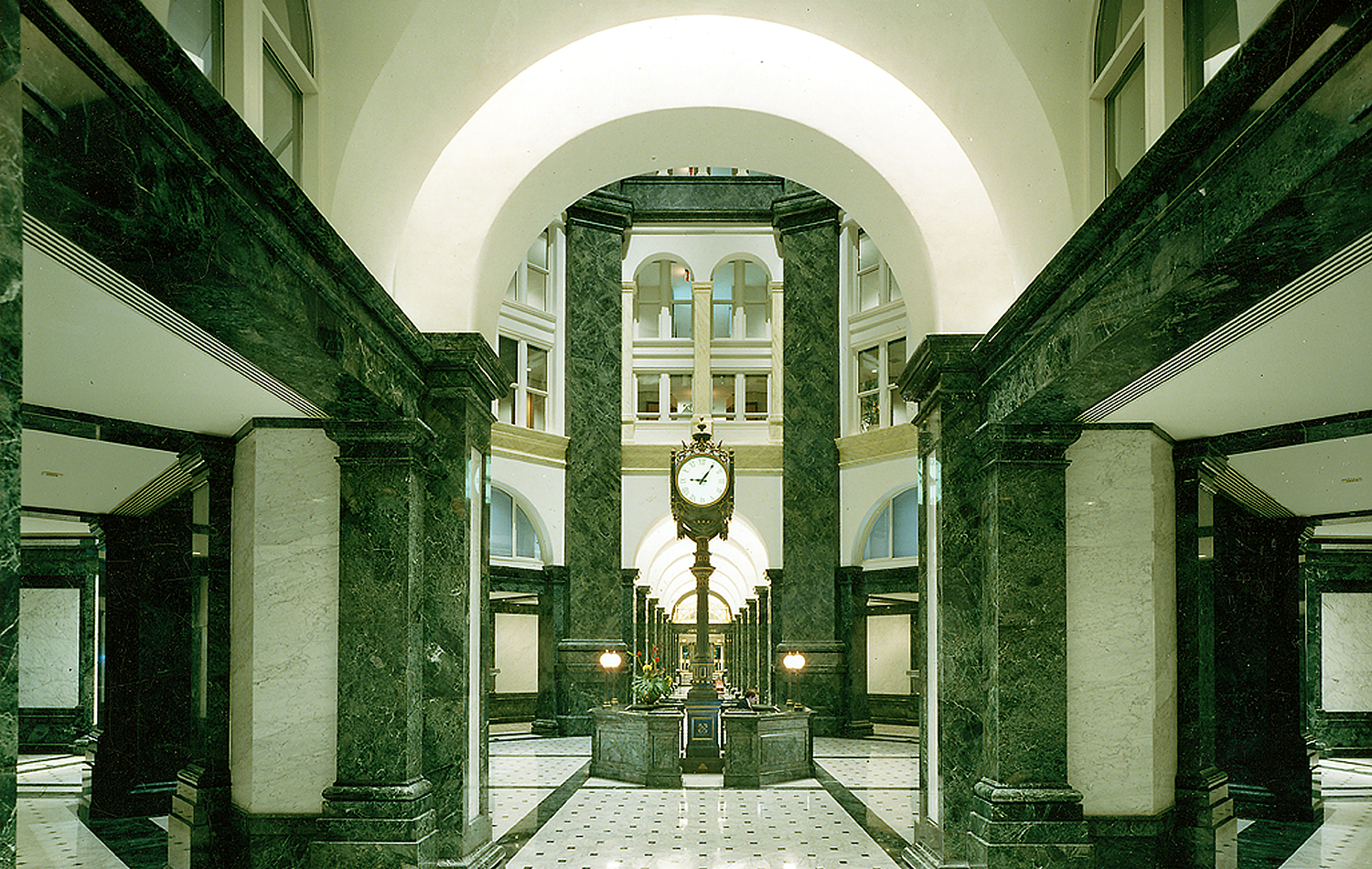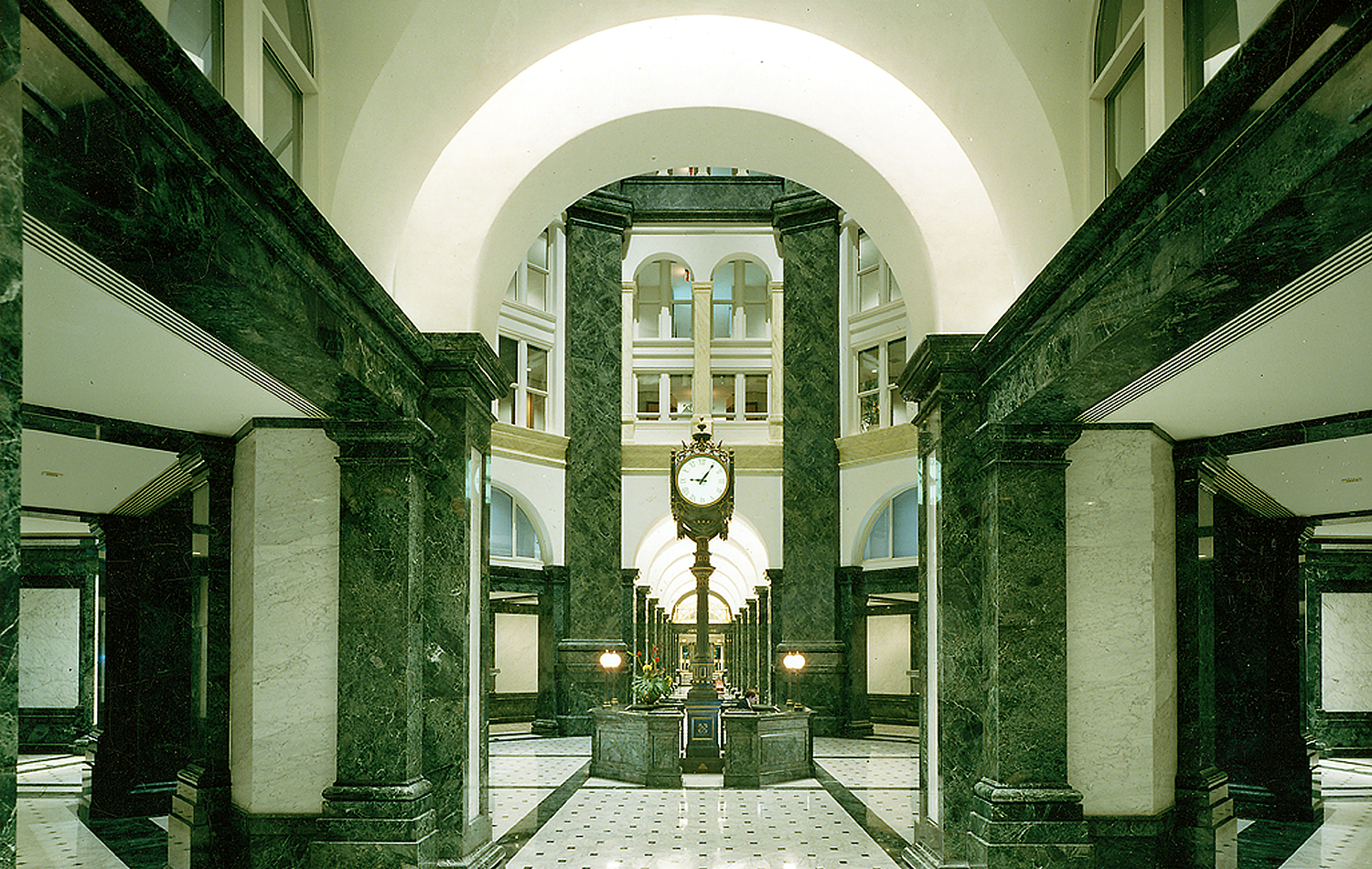 1001 Pennsylvania Avenue NW (1986)
Cadillac Fairview Urban Development Inc.
Washington, DC
Associated Architect: Smith, Segreti, Tepper Architects & Planners, PC
Historic Preservation Consultant: Oehrlein and Associates
Located where federal and commercial Washington meet, the block-sized, 795,000-square-foot retail and office building between 10th and 11th Streets on the north side of Pennsylvania Avenue is at once a monumental building and an accretion of new and restored existing structures. On the avenue side, where it faces the 1920's Beaux-Arts buildings that comprise the Federal Triangle, 1001 Pennsylvania presents a rectangular, symmetrical facade with vertical modulation, a tall rusticated base, and a projecting tenth story and heavy cornice line, all of which reiterate elements of nearby buildings. Its other three elevations--facing the 1890's Evening Star Building to the west, the 1960's FBI Building to the east, and the old commercial downtown core to the north--are composed in three horizontal layers. These rise in height as they recede while becoming less distinct in their articulation and detailing. The attempt on these sides is to create the appearance of a streetscape rather than that of a monolithic building and, thereby, to reduce the apparent bulk of the building.
Embedded in the side and rear elevations are five existing downtown facades which have been refurbished by the architects. On the northwest corner, two pairs of four-story brick structures have been incorporated into the new construction. On the Tenth Street side, the monumental sandstone and brick United States Storage Building of 1909 has been retained at the center of the new block.
In the manner of 19th-century European arcades, the four surrounding streets extend into the building via interior concourses which intersect at a central, seven-story, octagonal lobby rotunda.